happy monday!
what a full weekend this weekend - it was LOTS of fun! we celebrated my cousin who is going to be a gorgeous bride on august 4 with a fun but [hot] bridal shower. and then mr. b and i had some amazing friends that we love dearly over to hang out, cook out, and laugh lots with! we always enjoy our time with this couple. they are genuine and we love their passion and heart for ministry! they share a lot of the same vision as we do, AND they are lots of fun! so that was my saturday and sunday was pretty lazy for me. i had a horrible headache.. so i napped for a while and then relaxed.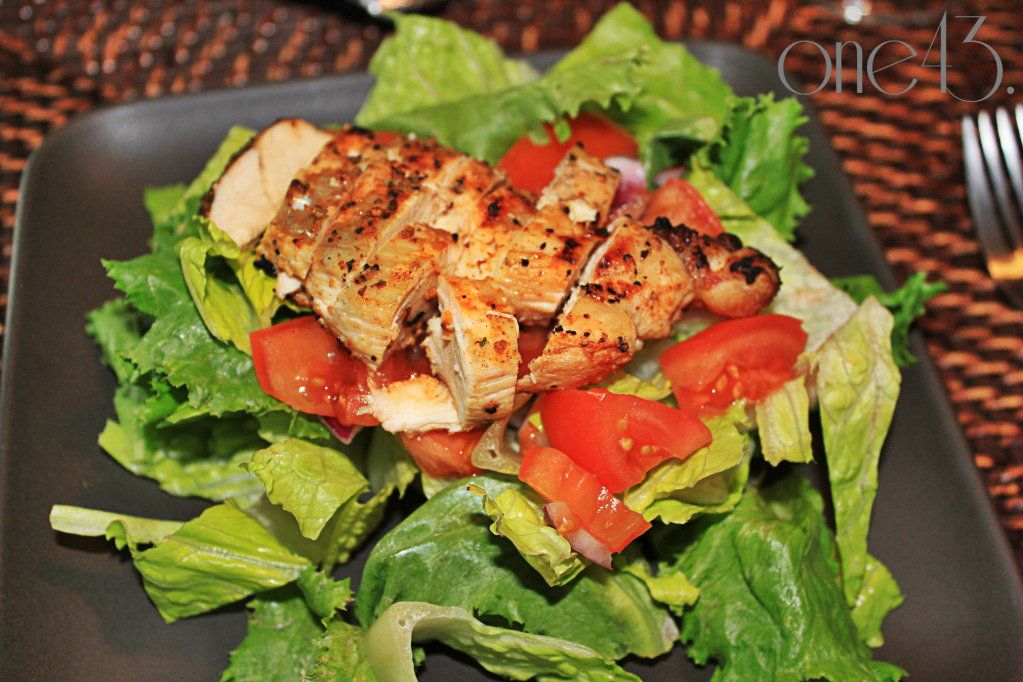 so this isn't really a recipe.. but more of a meal that mr. b blessed me with. i got home from work late and he prepared a chicken caesar salad for me. it was delicious! he grilled up the meat outside [it was so moist and flavorful], used fresh lettuce from our garden. our tomatoes are still too small to use, some of them were ripe - but i got too excited and just ate them plain and they were delicious!
here's how he made it.. and what he used
grilled chicken that was seasoned and grilled to perfection
fresh lettuce from our garden
tomatoes
red onion
fresh parmesan and romano cheese
caesar dressing
mmmmm so good!
on a side note.. did you know caesar dressing is so unhealthy? did you know that the dressing alone is worse than a chesseburger from micky d's or bk?! so horrible.. but i love it soo much!
mr. b also paired up this salad along with some asparagus grilled on the grill, bread and a glass of wine. mmmmmmm double good!
i hope you had a good monday :)