no.. not mine. i'm already married - although one of these days i will reminisce about our wedding day :)

anyways - as i mentioned yesterday.. this past weekend we celebrated my cousin co as she prepares to enter into marriage. it was a scorching hot day. here is the thing.. i don't sweat. i don't know why.. i just don't. i could be taking a very difficult work-out class and i'll look over and all the girls are dripping in sweat like we were at a white t-shirt contest. i was definitely the loser, my shirt wasn't even wet. well.. this day.. i was sweating. it was THAT hot. my hair was sticking to my back. good thing i had a slip under my dress.. otherwise it wouldn't have been a pretty sight.
even in the midst of all the heat, sweat, and cotton mouth [the shower was outside if you didn't already gather that from all the sweating i've been doing] - the shower was a blast. my momma hosted it at her house. here are some photos i captured from that day before the sweating took me out of commission.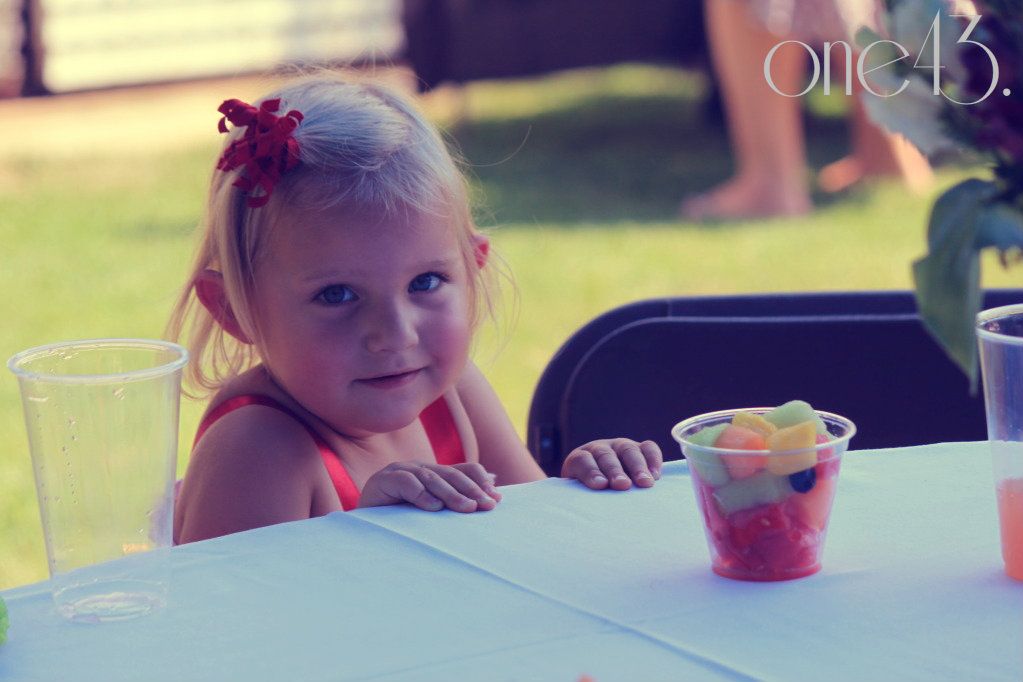 one of my sweet cousins' daughters - she loved the cups of fruit and she was so sweet with her american girl dolls.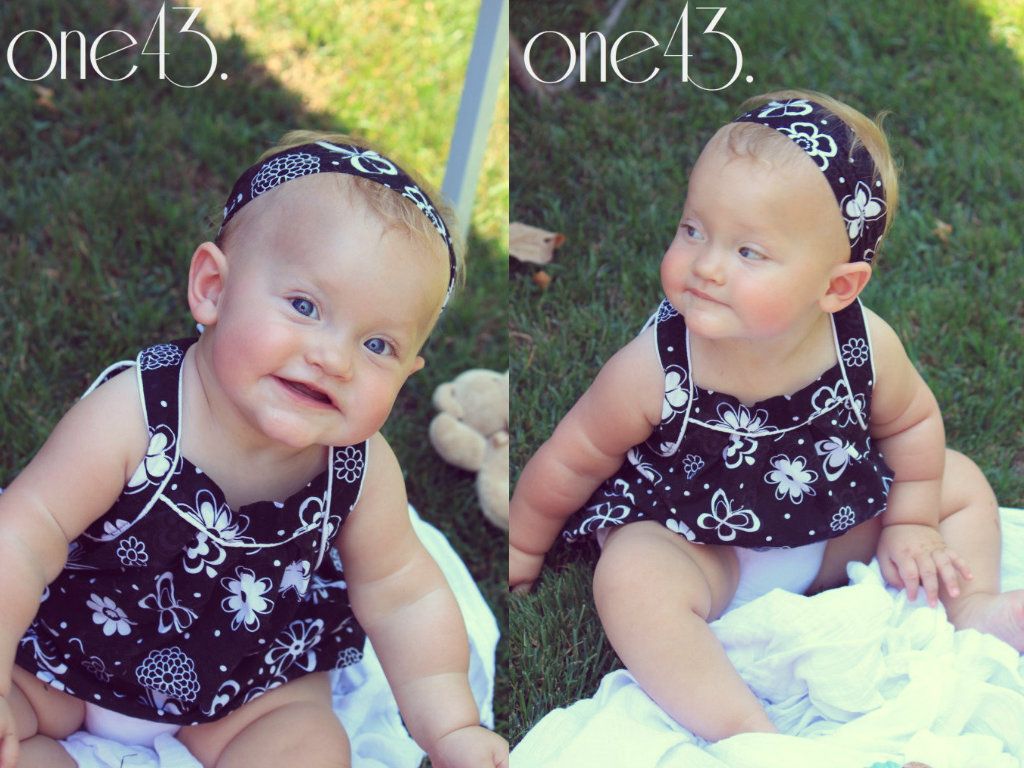 olivia is the daughter of another one of my cousins. she was born a month after mr. b and i got married - so this was my first time meeting her. she is such a happy-go-lucky little girl that instantly smiled every time she saw my camera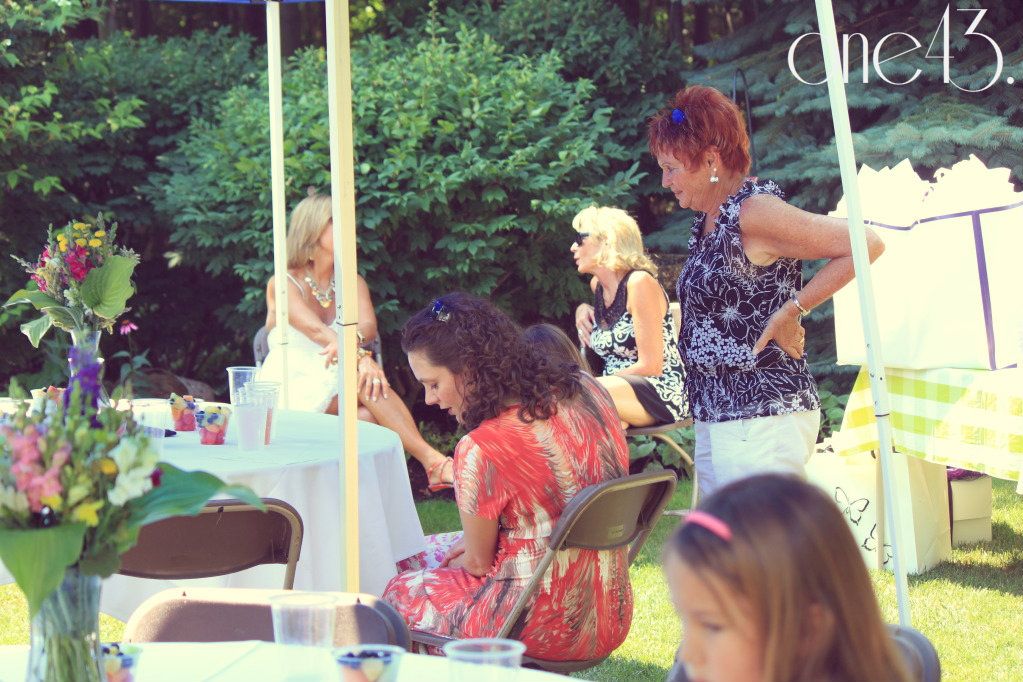 lots of chatting and trying to stay in the shade to keep cool
delicious punch and water to refresh us. these glass drink dispensers were used at our wedding. they are awesome and i love that they are glass and hold 4 gallons!
this sweet peach is another cousin's daughter. she was just adopted a couple months ago. she just loves babies and wanted to hold onto baby olivia. she was pulling on her legs saying 'wanna come up stairs to play?'. yes. it was precious.
the food was delicious - when it's that hot out.. it's hard to have an appetite. but then again.. when you've got my mom's cookin'.. it's hard to resist :)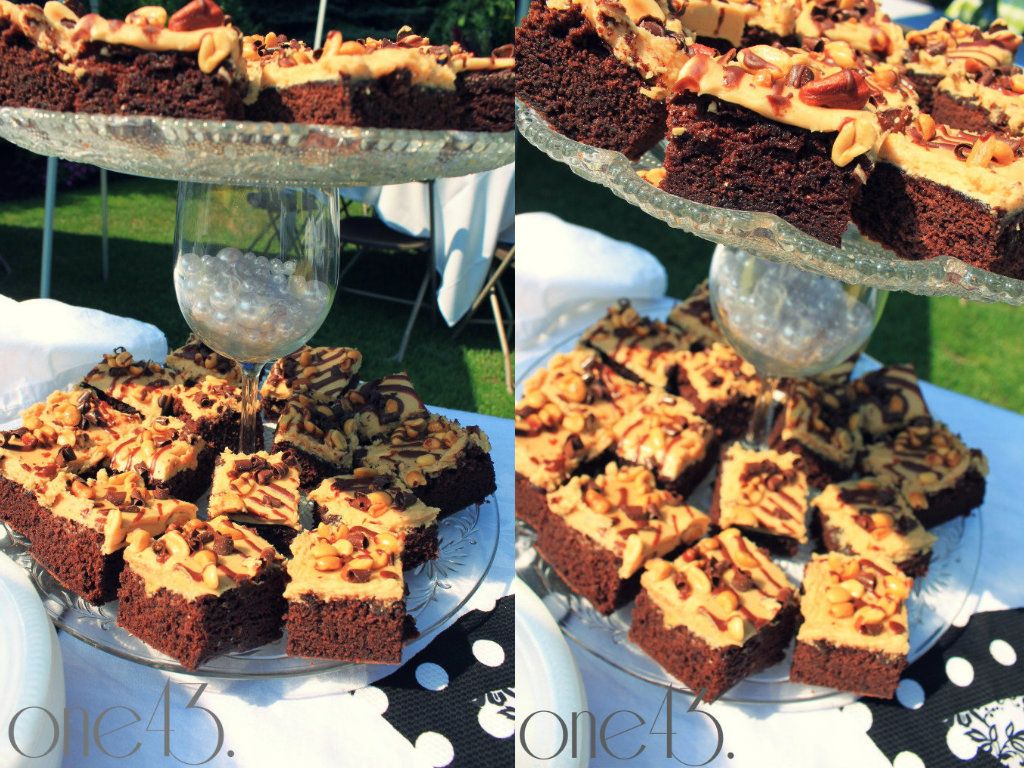 these were the delicious delicious brownies we had. oh my word - they were so good. peanut butter and chocolate.. totally my weakness! i wish i could take the credit for making them - but i can't :) but i can take the credit for the cute stands ;) my mom and i made them from glass plates and wine glasses. we stuck pearls in the glasses and then glued a plate to the top and to the bottom. we had lots of these and used them as cupcake stands for our wedding!
here is myself and the gorgeous bride to be!! she will make a fabulous wife!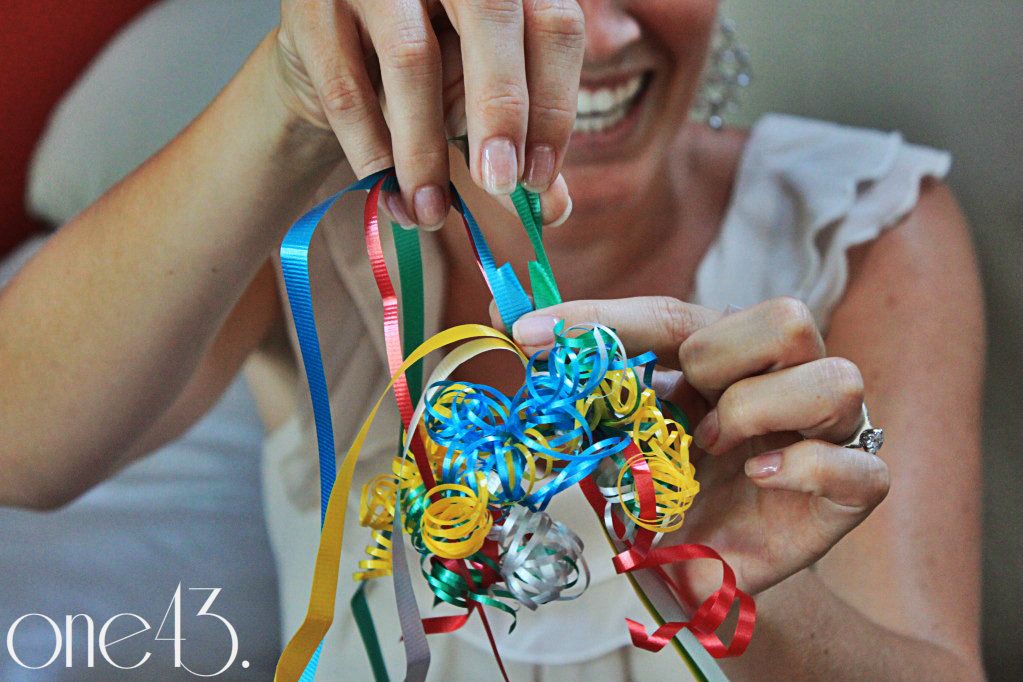 co's future sister-in-law must want her to have babies.. and lots of them! this is how she wrapped her present. AND she made those little slits in the ribbon so co WOULD break them when taking it off. so funny - but co STILL got the entire thing off with none of them breaking. we were all very impressed!
we grew up just down the street from each other and had tags sewn into our clothes labeled 'kissing cousins'. her home is where i would go when i would 'run away' from my own. have i ever told you that i was a naughty, trouble making daughter??
and here was my gift to her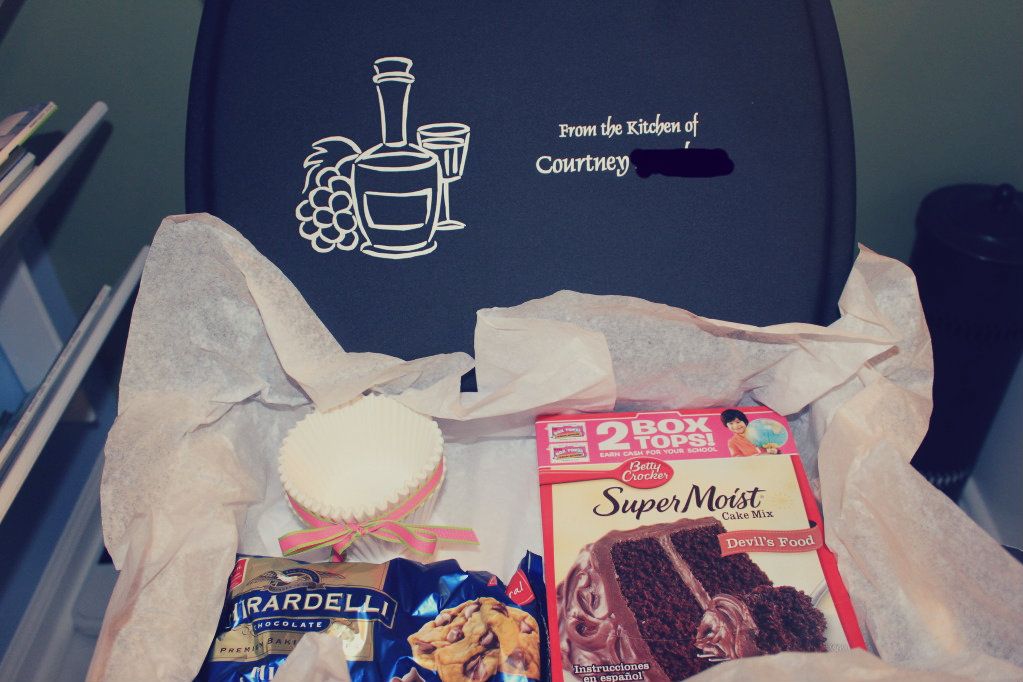 my sister-in-law got me one of these for one of my wedding showers. i love love love it and use it all the time! i knew i wanted to do this same thing for my cousin when the time came around. it's a cake pan with a lid [the black piece is the lid]. the cake pan also says her name and i put some delicious goodies in there for her. it's such a fun gift and you can never lose your pan when it's got your name stamped on it! :)
have a joyful tuesday!