how was your weekend?
ours was very relaxing! it was so busy with the holiday right between two weekends so it was so enjoyable to relax in pools all weekend. and i didn't get burned this time! ;) it's about time huh? my in-laws have a pool - it's so awesome to relax in and the water was 86 degrees! talk about perfection!! as if their pool wasn't enough.. yesterday we headed over to my boss' house and we had a pool party over there too! unfortunately i don't have any photos because everyone was having water gun, water balloon and hose soaking fun. i didn't dare bring my camera around that.. so i forfeited capturing the fun so i could join in :) definitely worth it too!
now it's on to the week. i can't even think beyond today for what i have going on this week.. i honestly didn't even know what i wanted to share for today's MENU monday either until ohh like.. 15 minutes ago.
so here you are! don't you just love a great salad every now and then?? well i don't have a salad recipe to share.. but i do have one dang good dressing that goes with just about any salad! yes.. i said just about any salad!
it's so super easy and has a burst of flavor! you can even change flavors too!
here is the recipe
vinaigrette
found: my momma!
makes: a lot! it keeps well if you want to use it later too :)
time: 5 minutes
olive oil
balsamic vinegar
sugar
garlic scapes
lemon*
as you see.. i don't have measuring amounts for these ingredients.. it's really based on how you like it to taste.. i would recommend more oil than vinegar because it can get pretty tangy.
*you can use lemon, orange, lime.. any fruit that you can get juice from!
surprisingly there is an order on how to make it too..
1. pour oil into microwave safe cup
2. cut up garlic scapes and place in oil. [i've been cooking a lot with these and they are so amazing! i got them from the farmer's market and they bring so much flavor to your meals! - AND they're organic!]
3. place cup into microwave for about 10 seconds. [this step helps bring out the garlic flavoring into the oils]
4. pour in balsamic vinegar. you can even use a fruit [like peach] vinegar and it's really really good too!
5. add in sugar [approx. 1-2 spoon fulls; again depending on how sweet or tangy you like it]
6. squeeze in lemon or orange into the combination.
7. mix everything well and pour over your salad!
i promise it will bring awesome flavor!! it's a great homemade balsamic vinaigrette with some sass! :)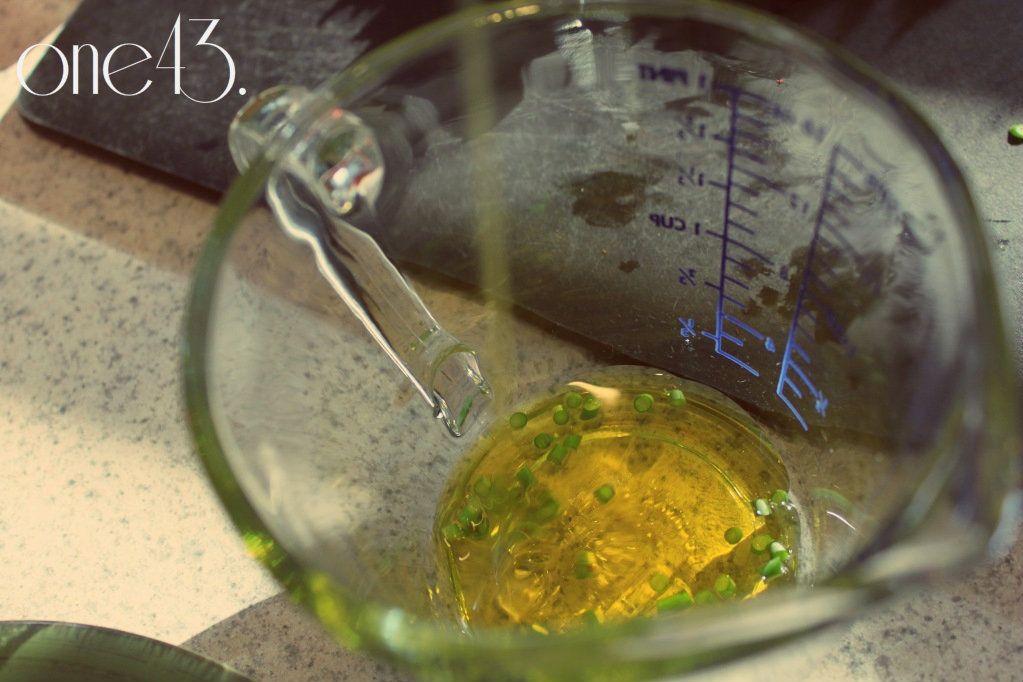 this is the oil and garlic scapes. garlic scapes are like a combination of fresh garlic and chives [definitely the best of both worlds!]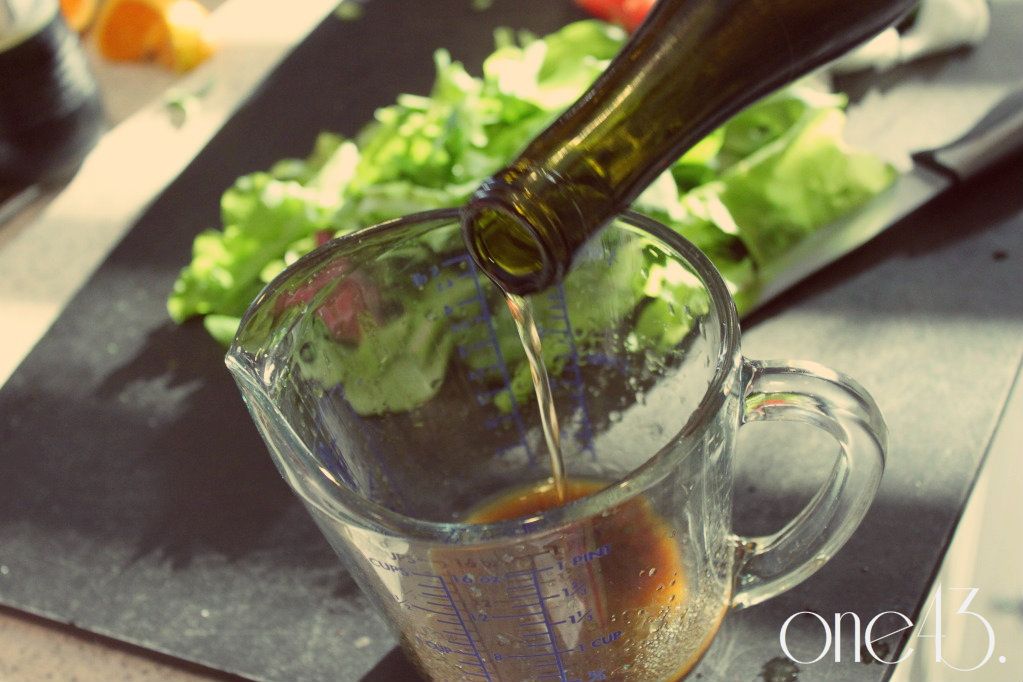 this is the peach vinegar. we have an amazing store downtown that has hundreds of vinegars and oils you can try and they are all so wonderful!!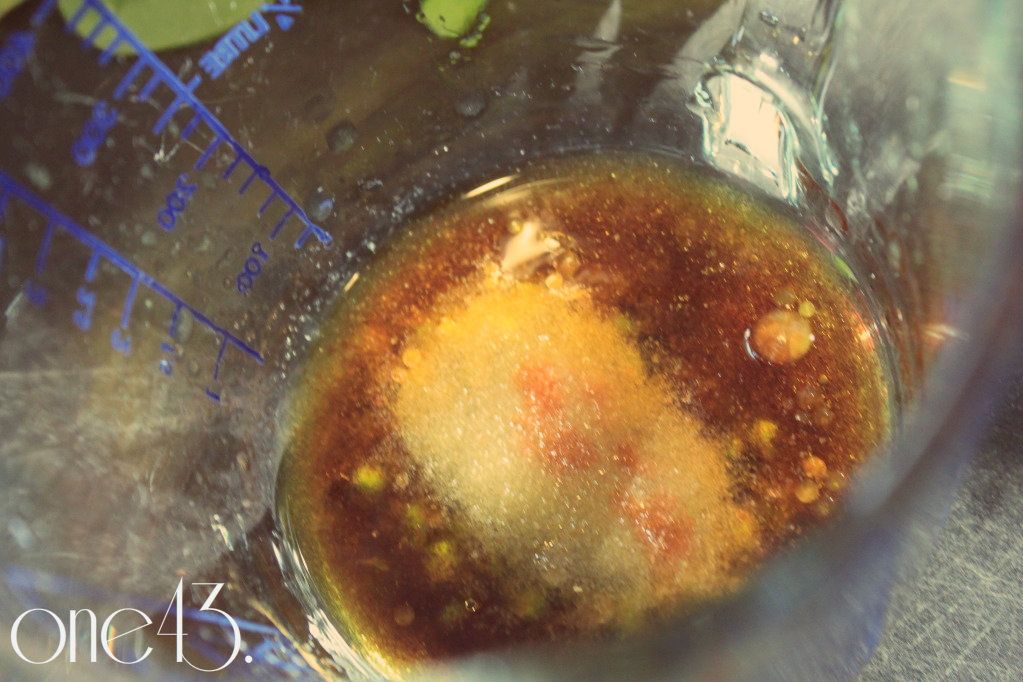 i like sugar! :) i like it nice and sweet with some tang - and then it's not as hard on my poor tongue.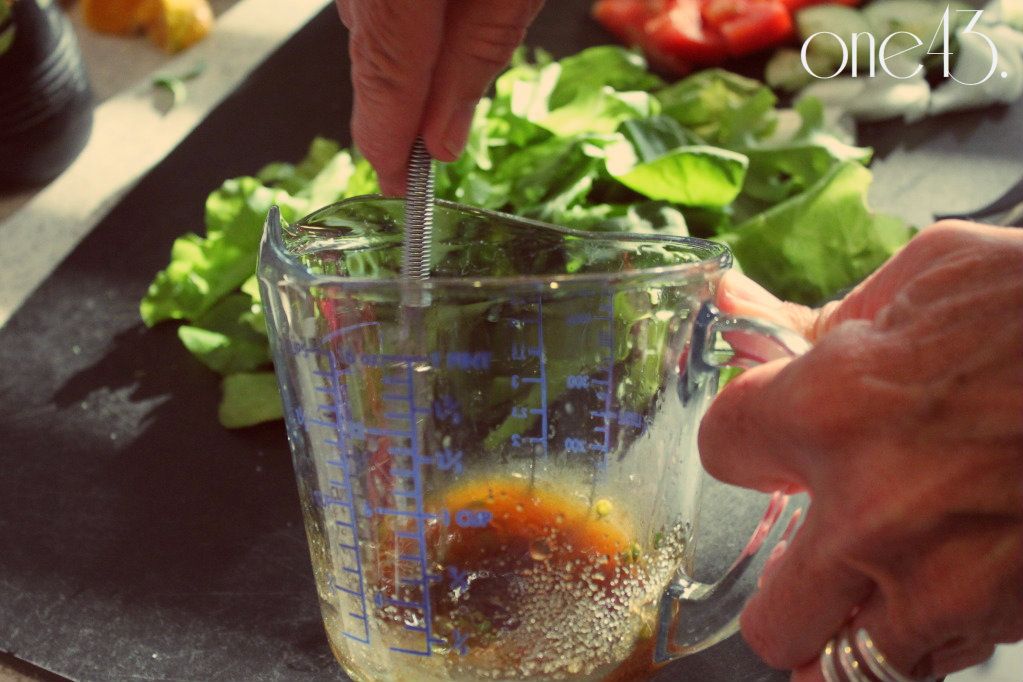 mix real well and there you go!
i hope this dressing will help spice up your next salad! :)
enjoy your monday evening friends!