i am loving this time of the year! my garden is growing, it's warm and sunny, flowers are blooming, and the green is getting greener!
another thing i love about this season is making homemade strawberry jam! this is my first year ever canning and it was so fun! i am looking forward to canning tomatoes, salsa, peaches, and maybe some other stuff too :)
i got this recipe from a wonderful friend of mine over at
[
august fields
]
. you will love her blog too!
this recipe is super easy!!
4 cups of crushed strawberries
2 boxes of pectin. i used sure-jell [all natural yellow box] - this is what sara used and what my mom suggested.
1. cut up your strawberries. put them in food processor or blender or you can even mash them by hand!
2. you want to end up with 4 cups of crushed strawberries. i ended up using 2 containers of strawberries.
3. mix in the sugar. this is a lot of sugar - so make sure to mix it well!
4. in a large pot on the stove, stir in together the 2 boxes of pectin and the 1 and 1/2 cups of water. stir together until it boils and then let boil for one minute. i didn't know how important this step was.. so i totally set a timer :). the pectin should be completely dissolved.
5. turn off the heat and add in the strawberries. just as sara did.. i love my jam with chunks! so i chopped up about 10 strawberries and added them in.
6. pour the jam into jars and *definitely* make sure to leave a little room for expansion! i forgot to do this with like.. the first 1/2 of my batch! whoops...
7. leave out until it cools and then place it in your freezer.
see? super simple and easy!!! :) :)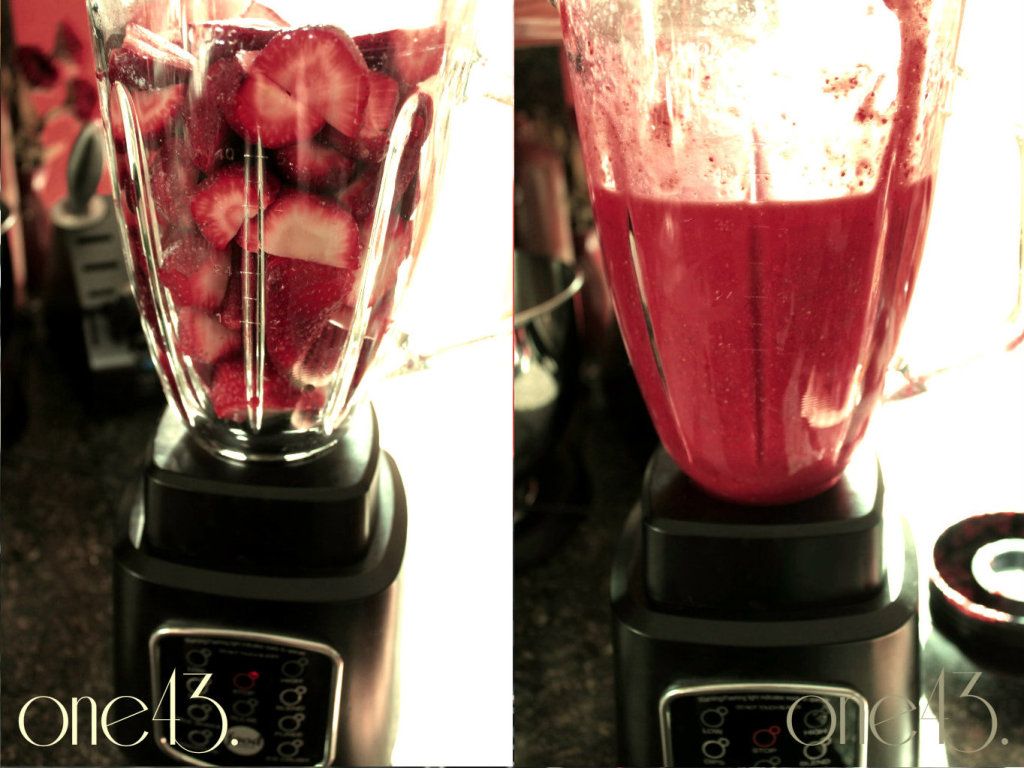 do you do any canning? what is your favorite thing to can?