it's thrusday! that means it's friday eve! and friday means weekend!! :)
i long for my weekends i tell ya.
it's hot hot hot here today. it's crazy becuase i live on the lakeshore and it's supposed to be like 20 degrees cooler than where i work. talk about heat stroke! i'm thankful for air conditioning - that's for sure! :)
one thing that really keeps me cooler is dresses - i love to live in dresses during the summer. they are so fun even if they are simple and then you can doll them up with lots of fun accessories. i
LOVE
[
accessories
]
//
[
shoes
]
//
[
bags
]
! you should check out my pinterest boards for them!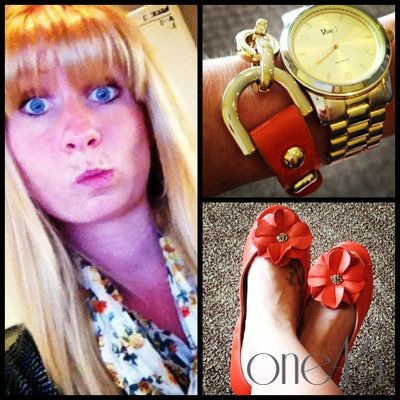 //
scarf [marshalls]
//
bracelets [local bouqtique
]
//
shoes [marshalls]
//
i apologize for the washed out face too.. i enlarged it.. and it got all pixelie. whoops!
ALSO! so i joined in on this link up last week and it was a blast! i met so many new bloggie friends - so i decided to link up again!
if you're thinking about it - do it and let me know you've joined so i can meet you too! :)