hmmmm doesn't everyone just love breadsticks??
they are so delicious! maybe it's because we just love bread that much..
well one night.. we decided we wanted to make some and i opened up the fridge and the can had bursted what felt like a while ago when you touched the dough.. so we ended up throwing that out. well when you're craving something.. it's really hard to change your mind to focus on another food selection.. again, maybe that's just us and our love for bread.
instead of eating something different we decided to make our own breadsticks!
here's what we did: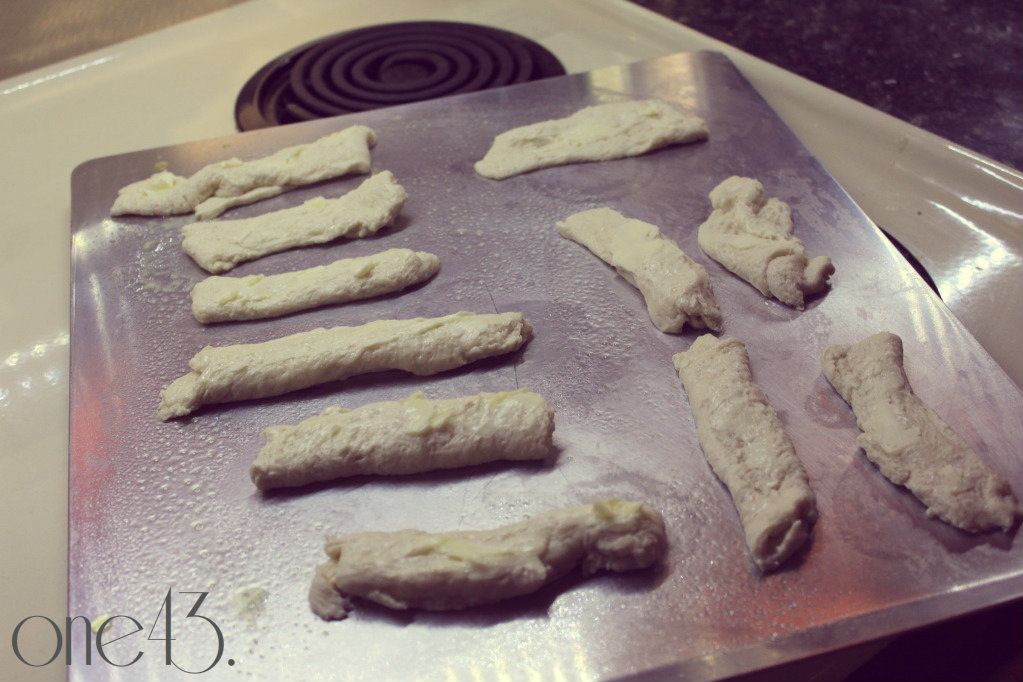 homemade breadsticks
found: made up ourselves
makes: 10-12
time: 15 minutes total [5 minutes to prepare. 10 minutes to bake.]
1 can of crescent rolls
1 garlic clove chopped
1/4 tsp of butter
fresh parmesan and romano cheese to top
salt and pepper to taste
1. bust open the tube of crescent rolls and roll them all out
2. roll the dough into a breadstick shape
3. chop garlic cloves and mix with melted butter and salt and pepper
4. place seasonings on dough and bake
5. half way through baking, pull out and top with parmesan and romano cheese. finish baking.
easy enough huh? now i didn't say they would look like the real deal, but they sure tasted like them!!
now the only other thing i suggest is to make sure you have marinara sauce handy.. we also didn't have this so we substituted for pasta sauce.. can you catch the drift that we go to desperate measures for our breadsticks?! haha!
come back tomorrow to see which gift we made for father's day! :) which one do you think it was?