ah! happy monday to you all!! :) what a crazy weekend.. i seriously feel like our summer's are always SO busy - do you feel the same way? if not.. just say you do so i don't feel alone. ha!
we were all town this weekend. friday evening [after work] we drove to where mr. b's parents live and hung out there. then saturday morning i went to my sister-in-laws home to help our gorgeous friend with some wonderful fun wedding crafts! then that evening we hopped into the car with my in-laws and drove back to the town we live in for mr. b's grandparents 62nd wedding anniversary! it was crazy, the restaurant we went to is like.. a 1/4 mile from our home and we then drove BACK to mr. b's parent's home to stay the night because we had plans sunday. and then sunday evening we drove back home. sounds like a lot huh? well.. it was! but it was fun too!!
so saturday morning, the girls all gathered at my sister-in-laws for wedding bliss. we each brought some food and i decided i wanted to try these awesome cups i found on pinterest!
don't they look so delicious?? well let me tell you.. they are!
this was my first time cooking with quinoa. and i will also inform you it won't be my last! quinoa is really good for you too. these are a perfect breakfast option, brunch or even just a snack with some kick of protein!
here is how i made them..
quinoa cups
found:
[
here
]
on my pinterest board of delicious foods!
makes: 24 muffin size cups
time: 35-40 minutes [10 to prepare 28 to bake]
2 cups cooked quinoa [about 3/4 cup uncooked]
1 cup shredded zucchini
1 cup shredded sharp cheddar cheese
1/2 cup diced ham
1/4 cup parsley [make sure it's parsley and not water cress ;) - my mistake when grocery shopping. it's still good with that too!]
2 tbs parmesan cheese
2 chopped green onions
2 eggs
2 egg whites [yes, that is 4 eggs total, only 2 with the whites. i pondered this for a long time]
salt and pepper to taste
1. preheat oven to 350 degrees and grease a muffin tin or use a non-stick muffin tin
2. on the stove, boil water for quinoa as directed on quinoa box. cook quinoa as direction too :)
3. shred zucchini, cheese, onion, ham, and parsley.
4. in a large mixing bowl, combine everything. add in quinoa once fully cooked.
5. mix all the ingredients together
6. using a large spoon, place mixture into muffin tin [no paper cup inserts needed!]
7. bake the cups for approx. 28 minutes or until top is golden brown.
8. take out, let cool and indulge!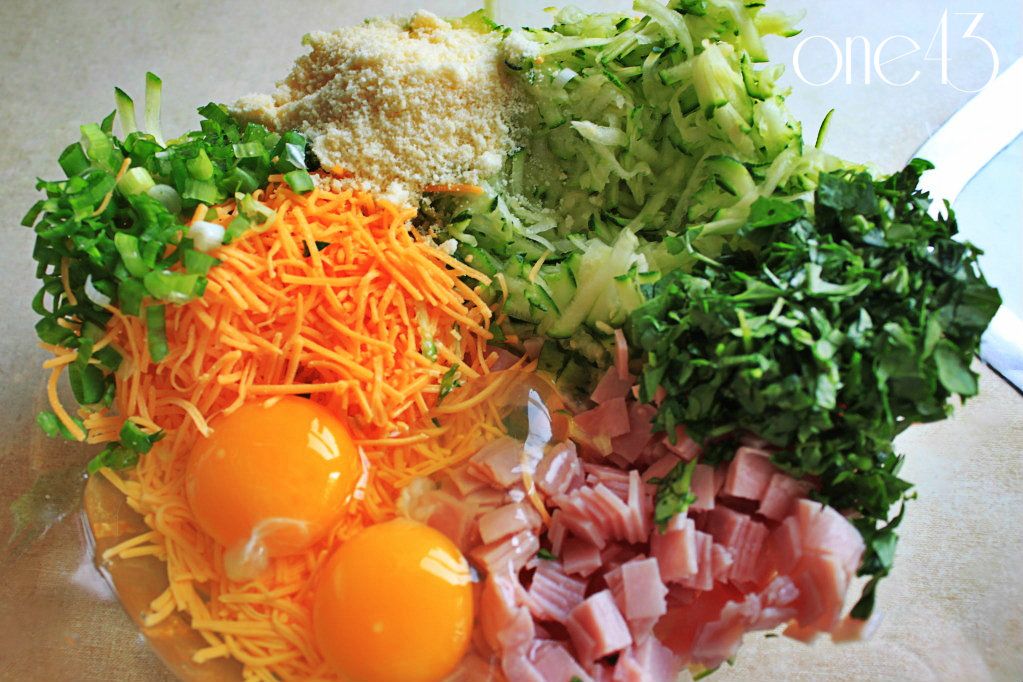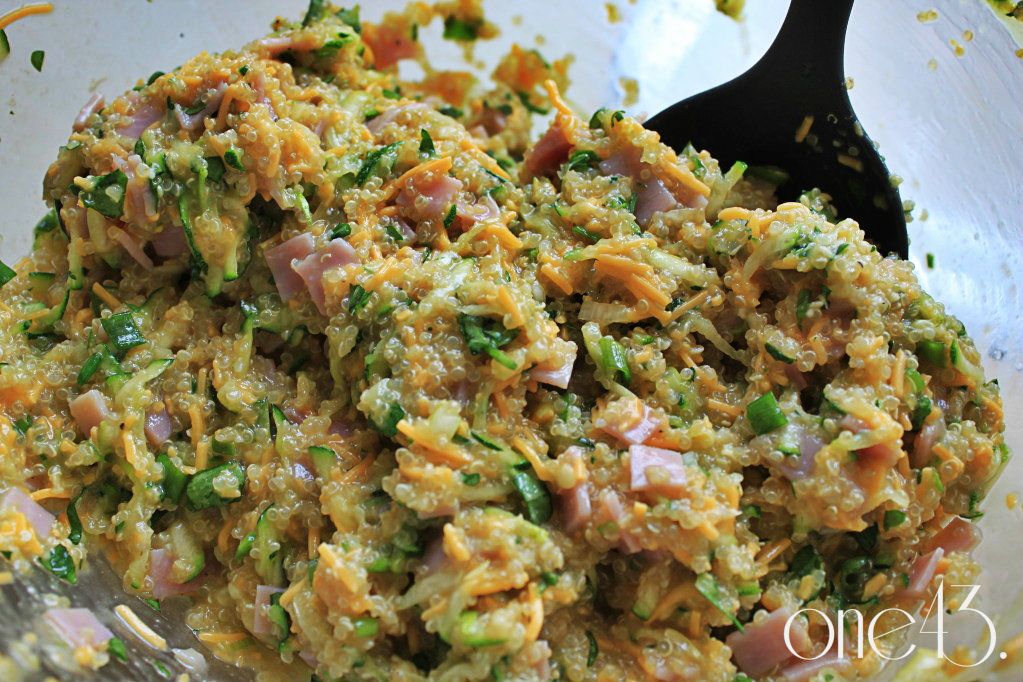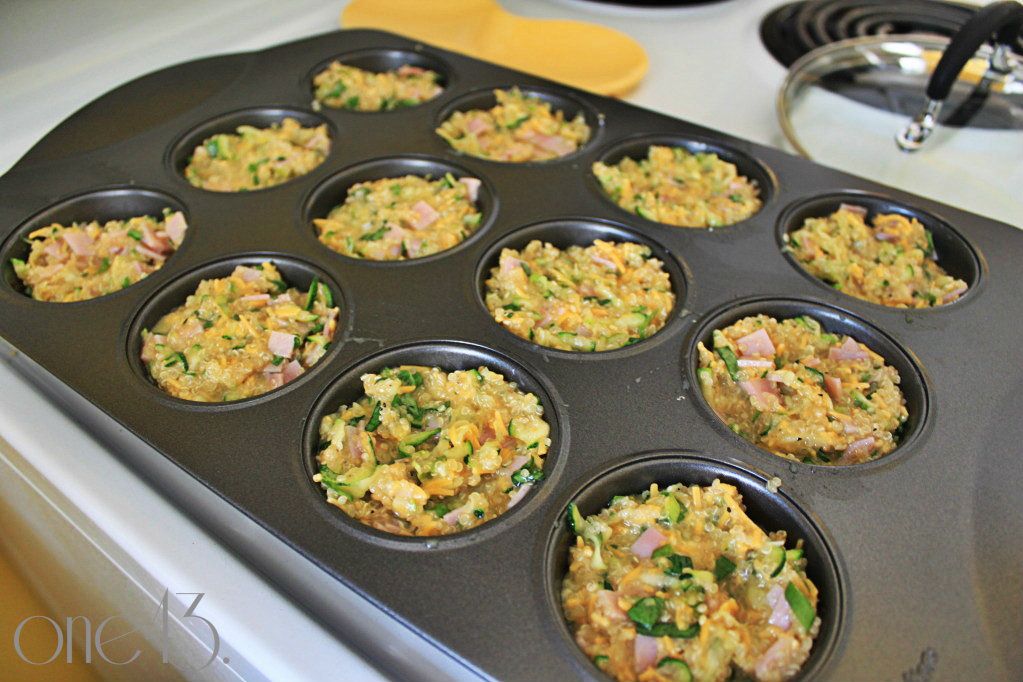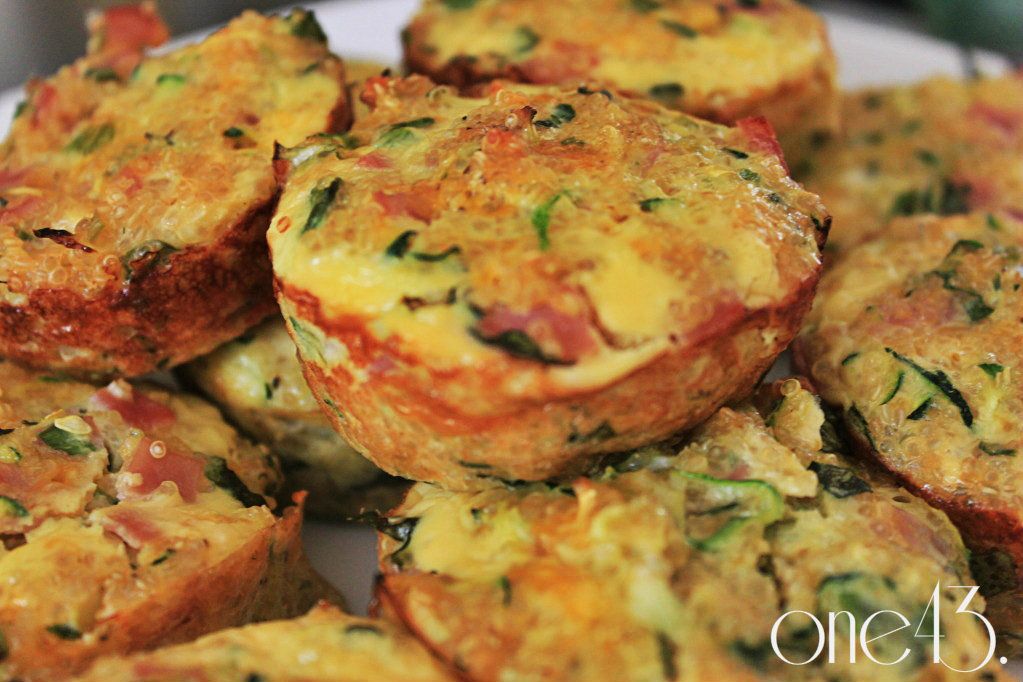 like i said.. these are SUPER easy and you can change them up quickly too! you can substitute the veggies for mushrooms, onion, peppers.. etc. and you can even change up the meats or have it meatless! :) these could be such a hit at a little party, or make ahead, freeze until you want them. they're super easy for on the go too! they are light and filling all at the same time - with no added grease or fat. i am loving these and so is mr. b! i had him try one.. i didn't tell him they were basically quiche because i knew he wouldn't try it. and guess what.. he asked for me to make more! this will be a MUCH healthier choice than his greasy, fat injected, fake meat mcdonald's mcmuffin breakfast :)
well, i better go make some more since he already ate the rest of the first batch ;)
see you tomorrow!