hello all!
i hope you had a wonderful memorial day weekend! i want to give a big shout out to all the men and women who are and have served our country. i am so thankful for your bravery and willingness to risk your life for the lives of others. this service truly reflects Christ desire not to be served, but to serve. i can't give you enough credit and the best way i can put it is.. thank you.
so as i said we had a couple things planned for this past weekend and we had fun! friend was a fun night with friends, saturday we hung out at home and relaxed, sunday we spent at the beach, and yesterday we spent at the amusement park!
here are some photos from the beach :)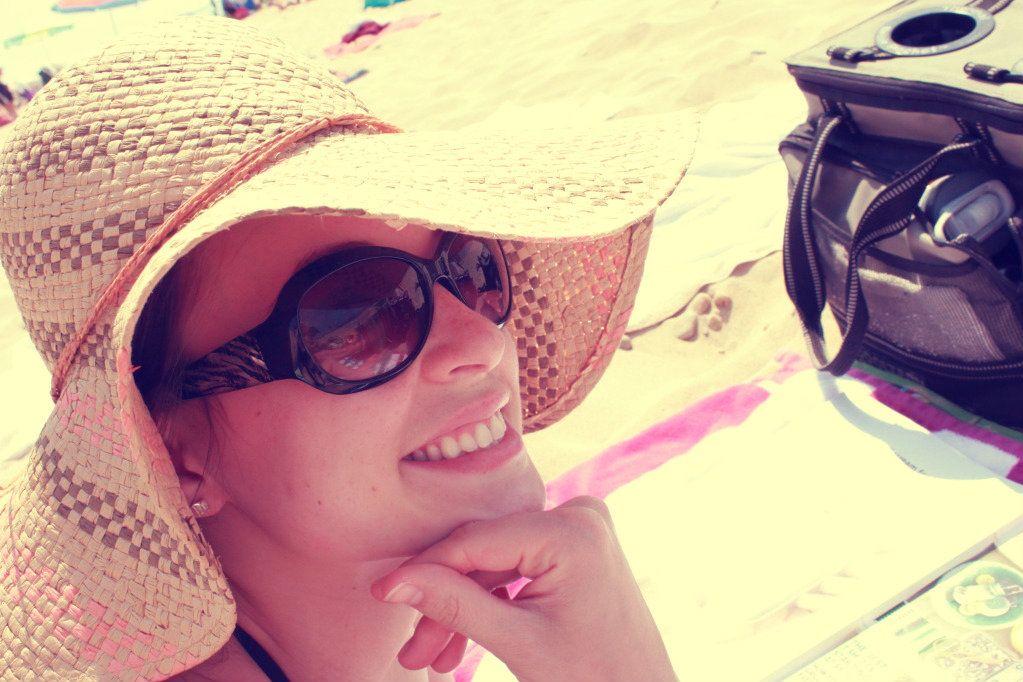 this is my sister in law. isn't she a doll?! :) i adore her and am super super thankful that we're sisters! we started out at roomies in college and then married brothers! now we get to enjoy time together as friends and with family. is that perfect or what??!
we sure did have so much fun! and yesterday we spent the entire day on roller coasters and spending way too much money on food. why do amusement parks feel the need to charge that much for food???? i'm not sure if everyone has the $5.00 foot longs at subway... we have certain subs that are $5.00... i was joking to mr. b and said hey look! - they have $10 foot longs! and then we actually went and looked... $13.00!!!! $13.00 for a foot long sub! can you believe that?! and every year we go back.. the prices keep going up. so we decided to get a pretzel (which are the most amazing pretzels) and then hold off to get food once we were out of the park.
so after a wonderful weekend i woke up this morning uber tired and still a little sun burnt. i have really fair skin and don't think i can be in the sun without getting burnt at least a hand full of times each summer. well, right when i thought i was healing my back started itching really really bad. i looked at it in the mirror and about died! i have a huge heat rash/sun poisoning all over my back and shoulders :(.. i didn't even get that burnt - and it doesn't really hurt.. but i don't know what to do to heal it! it's really gross looking so i'll spare you the photos of that part. have any of you ever got this? what did you do to heal it the fastest? i'm in need of some help!
how did you spend your memorial day weekend?