hello monday!
i hope you all had a wonderful weekend :) ours was swell! we went garage saling and didn't have much luck.. but it's only the beginning of the season still - so i have hope! saturday we did some projects around the house and attempted a craft.. and we ended up having to throw it back out.. :( when we re-do it.. i'll share the mistakes and how to's.
until then...
here's your MENU monday!
this is what i called the 'man's breakfast'.
mr. b really appreciated all the grease and meat! i felt like i needed to run a 10k once i was done. haha but it sure was tasty!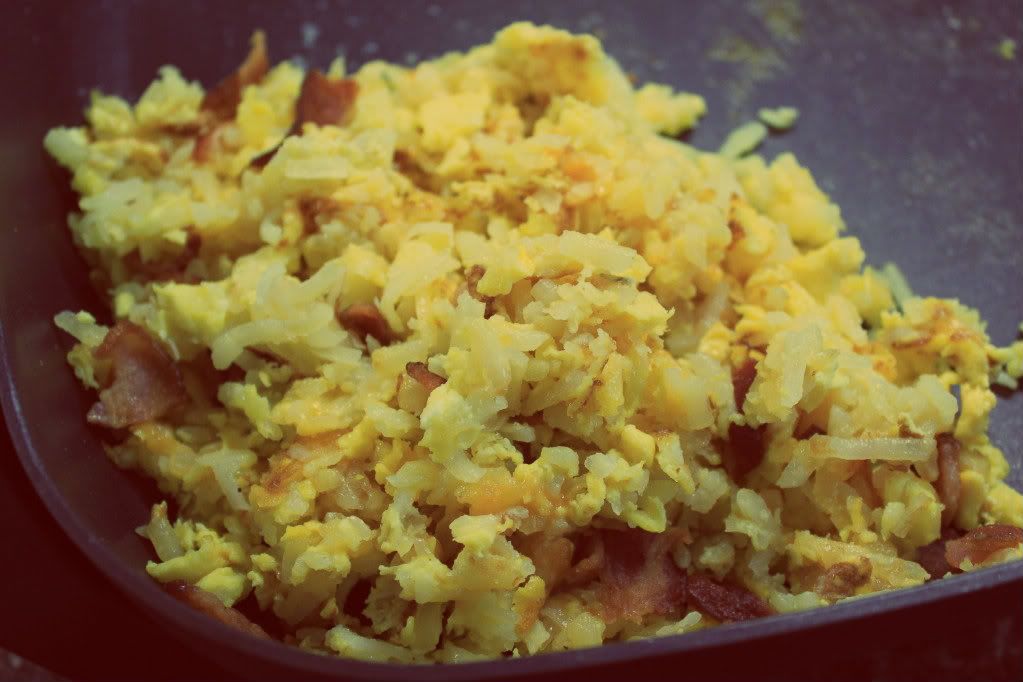 here is the recipe!
time: 20 minutes
makes: 4 servings
1/2 lb. frozen hash-browns
3 tbs vegetable oil
4 eggs
8 strips of bacon
grated cheese
sausage patties
salt and pepper
1. heat skillet up to 350 degrees. place oil in skillet and and put frozen hash-browns in.
2. cover hash-browns and flip often until slightly browned.
3. in another skillet cook bacon until desired crispiness (we love our bacon crispy!!)
4. whisk eggs in a bowl and pour over hash-browns. mix together until eggs are fully cooked and scrambled with hash-browns.
5. crumble the bacon and add to eggs/hash-browns. grate cheese and put on top of scramble. salt and pepper to taste.
6. pair with some sausage patties and a warm cup of coffee!
mr. b looooved this (what man wouldn't!). it was my first scramble i've ever made and i did enjoy it myself! not something i would make often since it's greasy.. but none the less, delicious!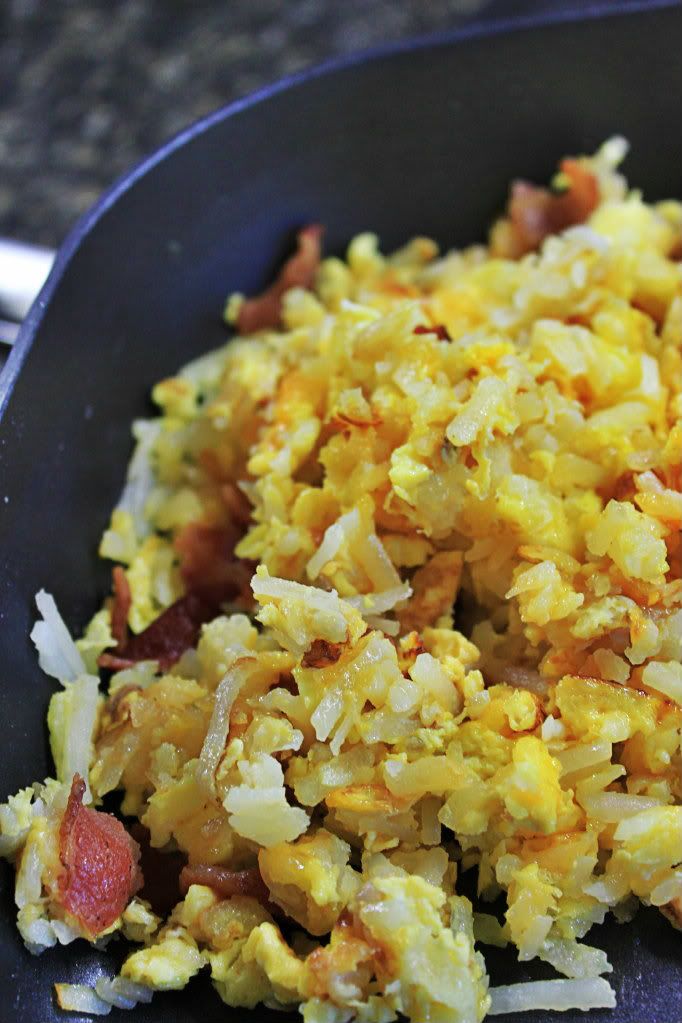 sorry for the lack of photos.. the food was almost gone by the time i got to capture it!
what are your favorite breakfast meals?